ADVANCE THEATRE: 
New Works by Diverse Women 2016 Plays Announced
June 9, 2016:  Ruby Slippers Theatre
, in partnership with the
Vancouver Fringe Festival
and
Equity in Theatre
,is pleased to announce the plays selected for the
2016 Advance Theatre: New Works by Women
program, which will be presented September 12-16 during the Vancouver Fringe Festival. The committee read over 100 plays submitted from across Canada before selecting five new plays by female-identifying playwrights.
Priority in curating the scripts is diversity of all kinds
(age, cultural background, sexual orientation, physical ability).
Aiming to Float by Janet Hinton, directed by Laura McLean. At a pain clinic, a new and uncooperative patient clashes with her exercise therapist. Faced with crises of physical and emotional pain, together they discover the possibility of love. September 12, 2016
zahgidiwin/love by Frances Koncan, directed by Christine Quintana. A dark, decolonial comedy set against the backdrop of colonial Canada, zahgidiwin/love is a postcolonial fantasy about intergenerational trauma, cultural genocide, truth and reconciliation, and rock'n'roll.  September 13, 2016
The Long Call by Jenn Griffin, directed by Heidi Taylor. Holly, an ex-exotic dancer, is close to fulfilling her life's dream of freeing captive orangutans into the wild when her long estranged ex-boyfriend, Jack, shows up to settle an ancient score. The Long Call is a darkly funny, multimedia piece inspired by shadow puppetry, philosophy, and high stakes poker. September 14, 2016
Anywhere but Here by Carmen Aguirre, directed by Anita Rochon. A darkly comic, magic realist play that centres around the quest for home. A family of four Chilean refugees drive a mint condition, hot pink 1950s convertible through the Arizona desert, en route to Chile, which according to the father, is paradise. September 15, 2016
Women of Papiyek by Quelemia Sparrow, directed by Kim Harvey. Generations of European and Indigenous mixed race families lived in Papiyek (now called Brockton Point in Stanley Park) before being evicted from their homes and forced to re-locate. This is the story of three Indigenous women who lived in Papiyek at the turn of the 20th century.  September 16, 2016
All readings are at the False Creek Community Centre, 1318 Cartwright St., at 1:30 pm, PAY WHAT YOU CAN cash only at the door.
Advance Theatre debuted at the 2015 Fringe Festival to great success and standing room-only houses. According to a national study, women account for less than a third of artistic directors, working directors, and produced playwrights in professional Canadian theatre. Advance Theatre was created to provide more opportunities and profile to diverse female playwrights and directors.
ABOUT RUBY SLIPPERS THEATRE
Multi-award winning Ruby Slippers Theatre produces provocative text-based theatre with a major focus on the French Canadian canon in English translation. We tell stories that illuminate diverse perspectives and social issues. This season, Ruby Slippers Theatre produced three MainStage productions, as well as the inaugural offering of
Advance Theatre: New Works by Women
with partners Equity in Theatre and the Vancouver Fringe Festival.
ABOUT THE VANCOUVER FRINGE FESTIVAL
The Vancouver Fringe is a celebration of theatre. Over 11 days more than 90 theatre companies come together to share their creativity on stage. The uniqueness of the Fringe comes from the "everyone is welcome" selection technique—Mainstage shows are literally drawn from a hat, while Bring Your Own Venue (BYOV) artists find their own venue, some of them in surprising locations! The Fringe revels in its identity as part theatre, part party. Every night of the Festival, there's free live music and performances at the Fringe Bar. The Fringe is a cultural experience unlike any other!
This is  your Advance warning – women are taking back the stage
Women of Papiyek is part of a larger work originally commissioned by Full Circle: First Nations Performance and benefited from the work of the Full Circle Aboriginal Ensemble, including dramaturg Michael Springate, and Associate Dramaturg and Researcher Kwasuun Sarah Vedan.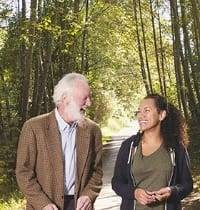 YOU WILL REMEMBER ME
From the play Tu te souviendras de moi by François Archambault • Translated by Bobby Theodore Directed by Diane Brown • A Ruby Slippers Theatre Production Actors: Kevin McNulty, Patti Allan, Marci T. House, Sereana Malani, Kevin Loring
A wistful and wise drama about the unexpected and unforgettable.
PERFORMANCE DATES & TIMES:
February 2–11, 2017 Evening performances @8pm each night except Sunday and Monday. Matinee performances Saturday February 4 and Sunday February 5 @2pm; Tuesday February 7 @1pm.
The Gateway Theatre
, MainStage
You Will Remember Me
is the compassionately told story of an aging intellectual beset with dementia, whose family splinters in their efforts to support him. As he is shuffled between frustrated caregivers, the resilient patriarch begins to reflect on how each of them will remember him after he passes away. Peppered with bittersweet humour, this is a deeply personal and moving new play by François Archambault, one of Québec's most compelling writers. "
There's a kind of genius in You Will Remember Me. Director Diane Brown and her team do an excellent job with this script.
"—Colin Thomas, THE GEORGIA STRAIGHT
THE CREATIVE TEAM:
Diane Brown
, Director Heidi Wilkinson, Set and Prop Designer Jessica Oostergo, Costume Designer John Webber, Lighting Designer Corwin Ferguson, Video Designer Joelysa Pankanea, Sound Designer/Composer Lois Dawson, Stage Manager