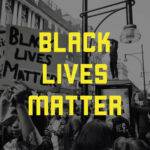 Update August 25, 2020: We are outraged at all the brutal police killings.
KNOW THEIR NAMES, View interactive report courtesy of Al Jazeera:
https://interactive.aljazeera.com/aje/2020/know-their-names/index.html
We at Ruby Slippers Theatre condemn the murder of George Floyd, an act of inhumane police brutality, that is perpetuated by a culture of white supremacy.
It's time now to CALL FOR SUBMISSIONS
for Advance Theatre 2021!
If you are a female-identifying artist who also identifies as BIPOC, please submit a ten page excerpt, a short bio, and a synopsis to [email protected] with Advance Theatre Submission in the subject line. Deadline is March 15, 2021. 
We will get back to everyone who submits within a month after the deadline. Our Guest Curator for the 2021 festival is playwright, actor, Pow Wow dancer and RST Artist in Residence Nyla Carpentier!
View our current 2020/2021 Season produced by Ruby Slippers Theatre.
we the same
View the trailer on this upcoming production on our Current Season Page.
Celebrating 30 Years of Radical Inclusivity.