A Touchstone Theatre and Ruby Slippers Theatre Production
Written by Pippa Mackie | Directed by Roy Surette
Historic Theatre, The Cultch
November 18-December 3, 2023 Previews: Nov 18; OPENING: Nov 22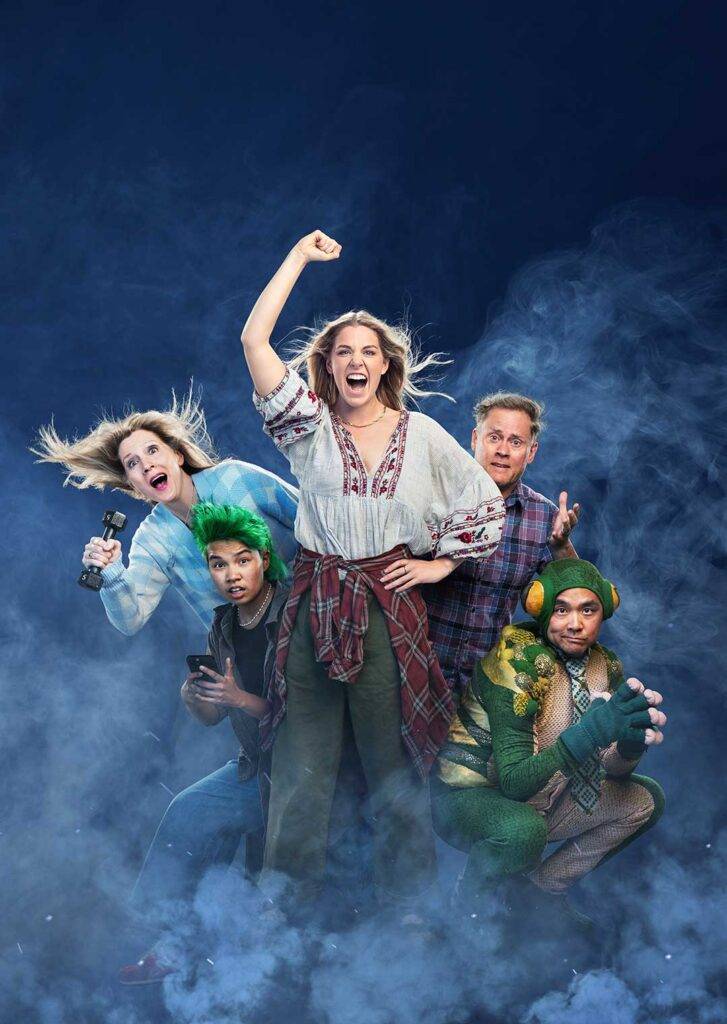 Hurricane Mona is a fast-paced and absurdist dark comedy about an upper-middle class family at the literal center of a climate emergency.
Rebel environmental activist and elder millennial Mona is placed under house arrest after smashing a police car topless during a peaceful climate march. Forced to serve her term in her parent's suburban home, tensions flare as Mona rails against the shopping habits of her Boomer parents and her Gen Z sibling's apparent apathy in the face of looming catastrophe. But as Mona's burning drive for her family to "do better" begins to turn the home on its head, an unimaginable disaster happens right in the middle of their living room, forcing them to reckon with themselves and a future in crisis.
A crazy mushroom trip, a giant talking frog, and catastrophic family dysfunction: Hurricane Mona is a hilarious and arresting cautionary tale for our times.