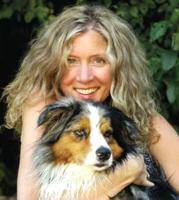 Provocative Canadian Voices
Courageous Canadian Theatre
In partnership with our good friends at The Vancouver Playhouse Theatre Company, urban ink, and The Shadbolt Centre for the Arts,we have a Season that rocks. We hope you join us as we deepen our long-standing commitment to theatre that illuminates and furthers dissenting Canadian voices through provocative entertainment for critical thinkers.
Ruby Slippers Theatre was co-founded in 1989 by a collective of women artists from various disciplines who wanted to change the world. Our legacy includes over 70 projects, 3 national tours, and 8 full-length original works. Over the last seven years alone, Ruby Slippers Theatre has garnered 31 Jessie Richardson Theatre Award nominations including twice for Outstanding Direction and Outstanding Production, and 13 Awards.
Ruby Slippers Theatre's distinctiveness lies in our commitment to dissenting, courageous Canadian voices that dig below the surface to reveal controversial truths about ourselves and our community. This illumination allows diversity of perspectives to emerge, and thus true independent critical thought and dialogue inspired.
Diane Brown,
Artistic Director
2011 / 2012 Productions
Hotel Bethlehem
World Premiere Production by Drew McCreadie
December 7 – 10, 2011 | Studio 16, 1545 West 7th Avenue
December 14 – 18, 2011 | Shadbolt Centre for the Arts
This holiday season it's time to consider that the history we know may not be the real story. In Ruby Slippers Theatre's Hotel Bethlehem, we playfully invite the audience to consider another interpretation of what happened that fateful night. Farce meets satire meets holiday fare in this world premiere.
This raucous new play, produced in association with The Shadbolt Centre for the Arts, will feature 11 of Vancouver's finest performers! As you remember, the incorrigible Drew McCreadie also penned Ruby Slippers Theatre's landmark production of The Cat Who Ate Her Husband which went on to be nominated for a record-setting 10 Jessie Richardson Theatre Awards including Outstanding Production!
Have you ever wondered why The Inn was full? Who would turn away a VERY pregnant woman? What kind of characters and shenanigans were they up to that this could happen? Surprisingly, no one has asked these questions UNTIL NOW. Award winning playwright Drew McCreadie takes an inside look at what was going on at the inn that infamous silent night.
From the shepherds who first saw the star, Sam (Scott Bellis) and Ezekial (Alex Diakun), to the Inns owner, Joshua (John Murphy), confusion abounds when the three Kings – Melchior (Dustin Freeland), Caspar (Stephen Beaver) and Balthazar (Noah Rosenbaum) – try to hide their true selves from the Roman soldiers Lewdious (Byron Noble) and Hepion (Sean McQuillan). Adding to the confusion are the blind census-taker Addius Miopicus (Bernard Cuffling) and the Inn's staff, Mary (Jennifer Mawhinney), not to be confused with THE Mary who is in the stables waiting for Joseph (Kris Novak) to give her birthing guidance.
Hotel Bethlehem is directed by Ruby Slippers Theatre's Artistic Director Diane Brown with set design by David Roberts, sound design by Jordan Watkins, lighting design by Jonathan Ryder and costume design by Drew Facey. Stage Manager Allison Spearin is joined by Apprentice Stage Manager Stephanie Elgersma.