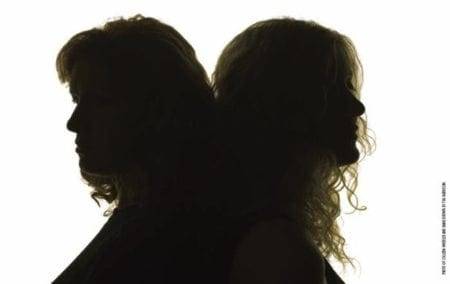 Ruby Slippers Theatre presented the Western Canadian Premiere of: A Beautiful View
Written and directed by Governor Generals Award-Winner Daniel MacIvor
featuring Diane Brown and Colleen Wheeler
set and lighting by John Webber
A Beautiful View is a seriocomic trek across the intangibles of love, and examines our affinity for re-writing history in its name. The play chronicles a friendship between two women over 20 years. Both camping aficionados, they meet while shopping for tents. The result is a connection so enigmatic, it informs their choices for the next two decades, culminating in a quiet note of tragicomedy.
December 5-13, 2009
Preview December 4
Performance works, Granville Island
December 16-19, 2009, Shadbolt Centre for the Arts
2PM Sunday Dec. 6: coffee and conversation with Governor General's award winning writer/director/actor Daniel MacIvor at Performance Works, moderated by Jerry Wasserman.
Reviews
"The reason that I go to the theatre is that I hope to have experiences like the one I had at A Beautiful View."
– Colin Thomas, The Georgia Straight (Read full review here)
"With a chronology that's chopped up and tossed around, and a philosophy rooted in MacIvor's obsession with what truth is and isn't, A Beautiful View could easily be confusing. Instead its effect in this stellar presentation is one of exhilaration; as live theatre so often proves, this is the stuff that dreams are made of."
– Peter Birnie, The Vancouver Sun 
"This is another witty, honest exploration of what it is to be human wrapped up in innovative metatheatrics."
– Jo Ledingham, The Vancouver Courier 
"With playwright Daniel MacIvor at the helm of his own play, coupled with the terrific performances from Colleen Wheeler and Diane Brown, this Ruby Slippers Theatre production is indeed a thing of beauty."
– Mark Robins, GayVancouver.net (Read full review here)
Ruby Slippers Theatre presents the Vancouver premiere of 2b theatre's: THE RUSSIAN PLAY and MEXICO CITY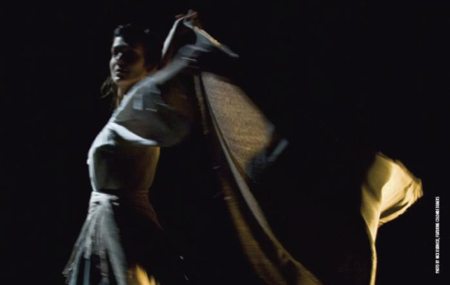 Two plays by Hannah Moscovitch
directed by Christian Barry
featuring Tessa Cameron, Colombe Demers, Conor Green and Scott Stephenson
stage managed by Louisa Adamson
lighting and sound design by Christian Barry
Set amidst the chaos and noise of Mexico's capital in the 1960s, Mexico City is a short satiric romance that explores the intersection between tourism-as-voyeurism and the battle of the sexes.
Lurking through the doomed men and rotten ideals of Stalinist Russia, The Russian Play is a bleak, bittersweet and darkly ironic ode to the dangerous joys of love.
March 24-28, 2010, Performance Works, Granville Island