bANGER: the power hour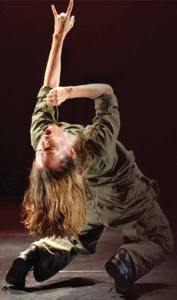 In September Ruby Slippers Theatre and the Firehall Arts Centre present the world premiere of bANGER: the power hour. Created and performed by Tara Cheyenne Friedenberg, Directed by Sophie Yendole with Music composed by Marc Stewart.
Tara Cheyenne Friedenberg began creating bANGER as Ruby Slippers' Artist In Residence two years ago. Theatre meets dance meets metal!
"… while her brilliant text and hilarious male characterizations are a feminist tirade, she actually brings poignancy to the men she targets."
 – Paula Citron, The Globe and Mail 
---
Trout Stanley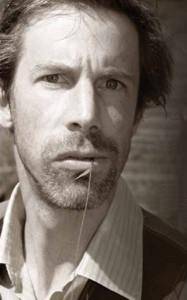 In April 2007 we presented Trout Stanley at Performance Works and at the Shadbolt Centre for the Arts. Trout Stanley written by Claudia Dey and directed by Diane Brown. It featured Lois Anderson, Colleen Wheeler, and Jonathan Young. Set was by David Roberts, lights by Itai Erdal, sound by Patrick Pennefather, costumes by Sheila White, visuals by Tim Matheson.
Grace works at the town dump. Sugar makes tragic figurines. Together, they have settled into routine until the Scrabble Champ Stripper disappears, and Trout Stanley appears, turning the tables on these mismatched twins.
"Director Diane Brown and her note-perfect cast have managed to reel in a feisty piece of theatre, serving up a deliciously dark treat". – Vancouver Sun
"Director Diane Brown mostly pulls off the tricky balance between Dey's sweet, goofy characters and ridiculously dense plot"  – VancouverPlays.com
"It's funny. It's creepy. It's heartwarming. And it's fantastic". – Georgia Straight
Jonathan Young won a Jessie Richardson Theatre Award for Outstanding Performance by an Actor in a Lead Role.
---
Playwright in Residence
James Long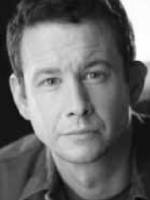 James has been writing since becoming inspired to compose a book of poetry about his teeth at the age of 10. Since then he's written a couple of plays by himself; one about a chicken – Broiler, one about a TV – Idiot Box, and a bunch of plays with other people, including one about trees – The Last Stand – with Kendra Fanconi and one about karaoke – The Empty Orchestra – with Maiko Bae Yamamoto, Adrienne Wong and Darren O'Donnell.With Visions of Roland he is on to mudslides, addiction and class – three things that make Vancouver the special little place it is.
He thinks Ruby Slippers Theatre is very brave.
Ruby Slippers Celebrates 20 Years
https://youtube.com/watch?v=4EvpblOS2y8%3Ffeature%3Dplayer_embedded