we the same
A Ruby Slippers Theatre Premiere Production presented by The Cultch
we the same brings the remarkable experiences of a refugee family to the digital stage 
(Vancouver, BC) – Ruby Slippers Theatre is thrilled to announce the world premiere of we the same by Sangeeta Wylie, streaming live from the Cultch Historic Theatre, November 3-7, 2021.

In 1979, a Vietnamese family fled Saigon by boat, enduring pirate attacks, typhoons, shipwreck and starvation. Forty years later, a mother finally shares their tale with her daughter. we the same is a multicultural journey through reality, fantasy, and the supernatural. Utilizing ritual dance, shadow play, live music, and animation, this heart-rending play is simultaneously unfathomable and familiar. Inspired by the incredible true story of the Truong family, it is also a universal story of reconciliation between generations seeking to understand each other's experiences.
Since its original inspiration—a remarkable story told over a shared meal—we the same has come to life over the past four years. Playwright Sangeeta Wylie has spent countless hours in research, through interviews, travels to Vietnam and Malaysia, and speaking with the Truong family and other refugees, organizations, historians, etc.

In 2018, we the same went through its first stage of development with the help of vAct and PTC's MSG Lab—the annual new play development program which facilitates the creation and development of new theatrical work by emerging and mid-career Asian Canadian artists. And then, in 2019 it was accepted into Ruby Slippers Theatre's Advance Theatre Festival, a week long annual festival that showcases new work written and directed by people who identify as IBPOC. "The reading was standing room only, and I realized it was resonating with a diverse audience," says Ruby Slippers' Artistic and Producing Director, Diane Brown. "One of the most impactful things about we the same is that it reflects real lived experiences. In a world that swims in 'alternative facts', lived experiences matter now more than ever. By weaving several art forms together to realize this story, our production aims to humanize the refugee experience, and create deeper understanding for all."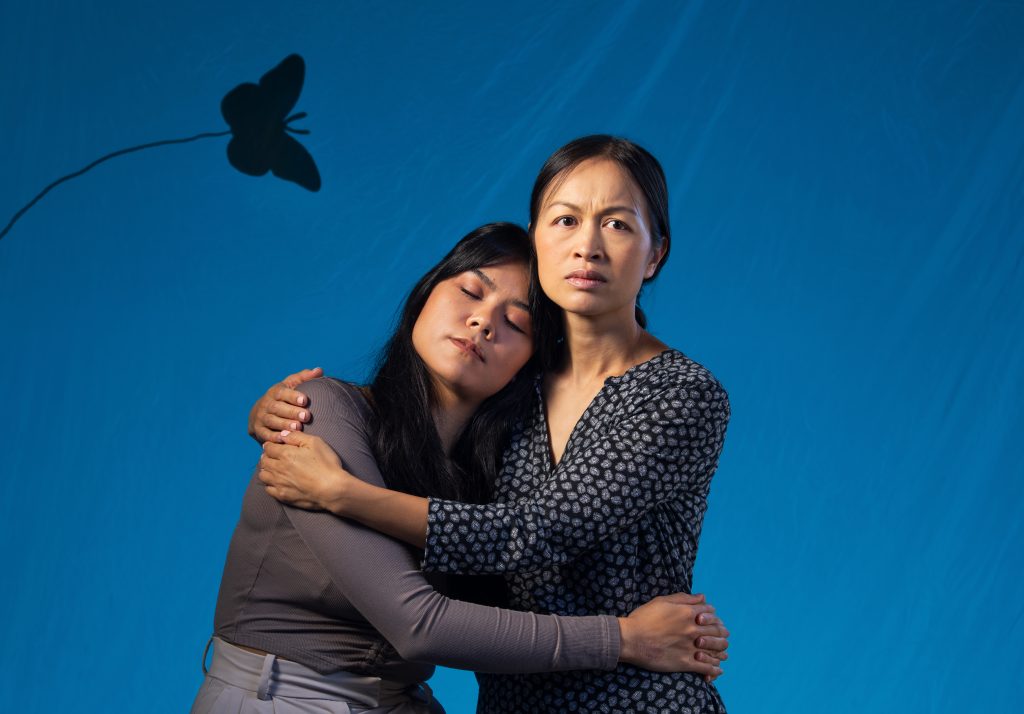 To bring this exceptional story to The Cultch's digital audience this November, Director Diane Brown, and Assistant Director Patricia Trinh, have been working with a devoted cast—featuring Elizabeth Thai, Grace Le, Chris Lam, Brandy Le, Quynh Mi, and Khaira Ledeyo—and Cultch Videographer, Cameron Anderson. Viewers from all over the world will be able to tune in to livestream performances.
"Beyond shining a light on this human story and the themes therein, my hope is it will to inspire people to tell their own stories, to talk to each other, to understand each other from a place of compassion," says Sangeeta Wylie.
---
Featuring: Elizabeth Thai, Grace Le, Chris Lam, Brandy Le, Quynh Mi, Khaira Ledeyo
Written by Sangeeta Wylie
Directed by Diane Brown
Assistant Director Patricia Trinh
Cultural Consultants Stella Nhung Davis and Tammy Le-Son
Set Designer Kimira Reddy
Lighting Designer Sophie Tang
Sound Designer Matthias Falvai
Visual Design by Shanghan Chien, Chimerik Collective
Live Musical Composer Vi An Diep
Choreography by Shanny Rann
Costume Designer Melicia Zaini
Puppets Created by Mark Parlett and Jamie Skidmore
Stage Manager Susan D. Currie
Assistant Stage Manager Taylor MacKinnon
Dramaturges Amy Strilchuk, Rachel Ditor
ABOUT RUBY SLIPPERS THEATRE: Ruby Slippers Theatre (RST) began as a collective of female artists who wanted to change the world. Three decades later, RST is one of the most highly respected independent theatre companies in Canada with over 100 projects under our belt, three national tours, and multiple professional awards. RST imagines an inclusive world where diversity is celebrated through a deeper understanding of each other. To realize this vision, we produce under-represented voices from across Canada including Quebec works in English translations that we commission. RST also annually curates a week-long festival dedicated exclusively to showcasing IBPOC playwrights and directors called The Advance Theatre Festival. Many of these plays go on from the Advance Theatre Festival to receive full professional productions, like the show you are watching tonight, we the same. All of RST's work empowers diverse, under-represented perspectives and illuminates social issues, inspiring independent critical thought and communion. Our definition of diversity includes all cultural backgrounds, sexual orientations, identities, abilities and ages. We're still out to change the world. rubyslippers.ca


ABOUT THE CULTCH: Since 1973, The Cultch (formally the Vancouver East Cultural Centre) has been one of Vancouver's most diverse and innovative arts and cultural hubs. The organization operates three theatrical venues, a gallery, and various ancillary spaces in the heart of East Vancouver. The Cultch offers dynamic contemporary programming in theatre, dance, music, and the visual arts, bringing world-class cultural presentations to thousands of citizens each year through its own programming and through providing rental opportunities for community users. Our purpose is to provide a venue for performance that serves a diverse and engaged public and provides space for artistic experimentation and development, building an audience for local companies and presenting cutting-edge national and international work. thecultch.com