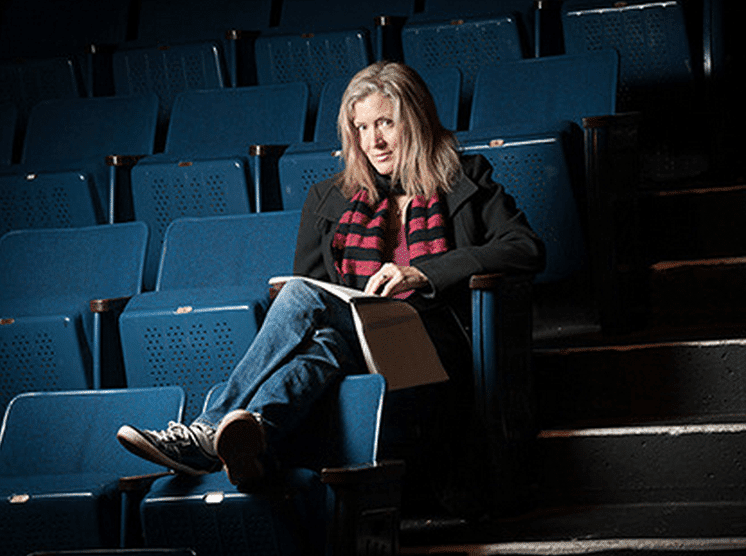 "We believe in what we do," says Ruby Slippers Theatre co-founder Diane Brown on the
eve of the Vancouver company's 25th season.
By Sabrina Furminger – WE Vancouver
Published: October 17, 2013 10:00 AM
If Dorothy Gale from The Wizard of Oz had launched a Kansas theatre company after her adventures over the rainbow, it probably would have looked a lot like Ruby Slippers Theatre.
That's what artistic director Diane Brown likes to think, anyway. Dorothy was at the top of her mind when Brown co-founded the Vancouver-based independent theatre company exactly 25 years ago; more specifically, she was inspired by Dorothy's iconic, sparkly, technicolour shoes.
"They were very beautiful, empowering for women, magical, and whimsical,"Brown says. "They took you on great adventures."
Ruby Slippers Theatre was born in 1989 as an interdisciplinary collective. ("Our mission was to change the world. I say that with a smile on my face; we wanted to do interdisciplinary work that we weren't seeing around us.") Looking back, Brown admits the original model wasn't sustainable. Collectives weren't eligible for an array of funding, and its early focus — to produce feminist theatre — proved challenging on numerous levels.
"People were arguing that we weren't feminist enough, or too feminist, or painting ourselves into a corner," she said. "It just became one of those words that you didn't want to go near."
When Ruby Slippers Theatre transitioned into a single-vision company in 1998 ­ ­—receiving funding from all three levels of government and now driven solely by Brown — the company found its footing.
And it's found a niche with the mandate it's held for more than a decade: to produce, present and create provocative, text-based theatre from French and English Canada. The company's efforts have resulted in 60 projects (including The Leisure Society by Francois Archambault, Life Savers by Serge Boucher, and Down Dangerous Passes Road by Michel Marc Bouchard), more than 30 professional theatre awards, three national tours, and eight full-length original works.
Much has changed in the Vancouver theatre scene since Ruby Slippers Theatre began. So how has the company weathered the continually changing landscape while others have fallen by the wayside? "We're good at what we do and believe in what we do and stay on top of what's going on in the world and what's going on in the theatre world, and we do what we have to do to remain valid to our community," said Brown.
This includes open rehearsals, mentoring students, and programming work that excites the community. Ruby Slippers Theatre kicks off its 25th season October 25 with Daniel MacIvor's Communion. MacIvor's been a favourite of the company for years; his A Beautiful View was a hit for the company in 2009. "Nobody writes women characters like Daniel MacIvor," said Brown. Communion runs at Pacific Theatre until November 9.
Although the company's name was not intended to conjure images of Dorothy's journey down the yellow brick road ("We don't want people to think we're doing kids' theatre"), there's a lot that Brown has learned from Miss Gale's well-documented adventures regardless. "She's a hero, and she saves all of these guys from their miserable lots in life because she has the courage, the heart and the brains to pull it off," said Brown.