"Intimacy, loss, and the tenuous thread of our connection to others are the themes that infuse this ambitious and beautifully realized double bill of translated French-Canadian works."
-Kathleen Oliver, The Georgia Straight
From the people who brought you The Duchess A.K.A. Wallis Simpson, After Me, The List, Communion, A Beautiful View and so many BRAVE AND BEAUTIFUL theatrical experiences, please support local live theatre that embraces Courage, Heart and Brains! Make your donation now so that we can bring you THREE full MainStage productions in the upcoming 2015/16 Season PLUS a new festival of works by women called Advance Theatre: New Works By Women.
Just ask yourself this: Do our productions move you? Encourage thoughtful conversation? Inspire hope? Make you laugh? Are we making your life better? Then please …Go to canadahelps.org and make your donation today. Tax receipts will be issued. Our goal is $5,000 by June 30th. Show us you care! Show us you have the courage to stand up and say I believe in the importance of Ruby Slippers Theatre's work in this community!
We've called our fundraising campaign "Courage Giving″; please join us so our journey together can continue.
Here's how a little can go a long way:
$20 – A book of transit tickets to get an actor to rehearsal
$50 – Half a day's salary for an actor in our upcoming English language premiere staged reading of The Crow at The Cultch, May 31
$100 – Script printing for our upcoming production of You Will Remember Me at The Cultch, Nov. 2015
$250 – One week's honorarim for a student mentorship
$500 – Production photography for archiving a MainStage production
$850 – 1 week's engagement of a professional actor for a MainStage production
$1,200 – One week's salary for a stage manager on one of our three upcoming MainStage productions
$2,000 – Cost of renting a theatre for half a week
$3,000 – Lighting designers fee for a MainStage show
$4,000 – Directors fee for a MainStage show
$5,000 – Set, props and costume costs for a MainStage show
$5,500 – Royalties to a playwright for a MainStage production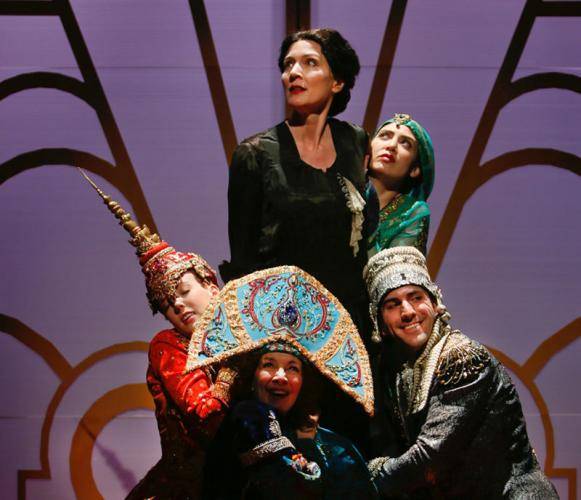 Playful, sexy, irreverent—The Duchess is a lively ride through the life of 20th-century icon.
– THE STRAIGHT