Can we share difficult truths in safer ways?
TRIGGER WARNING: This article contains references to rape.
Written by Marisa Emma Smith
Artistic Producer, Alley Theatre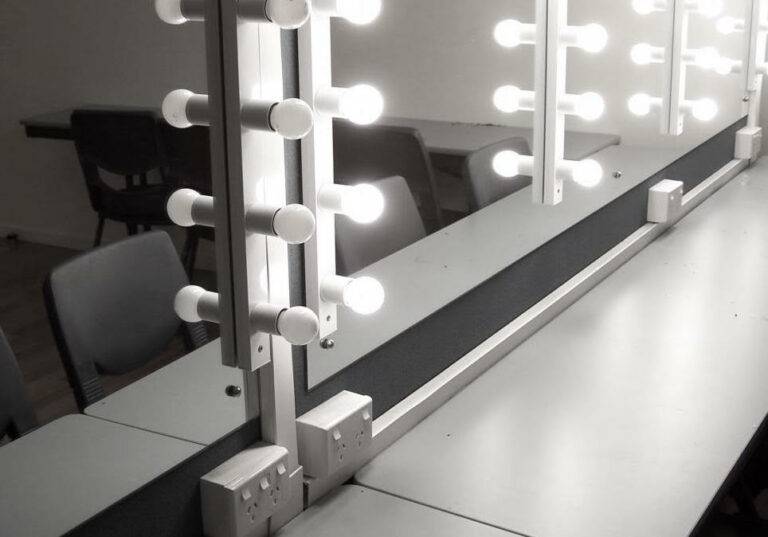 I was 23 and watching a movie starring Ewan McGregor (still one of my favourite actors) when I was suddenly flashed back to a date rape from a few years earlier that I had blocked out and pushed back somewhere far in the corners of my young mind.   I don't remember the name of the movie and frankly I don't really feel like googling it now (15 years later).  Funny thing is, it wasn't a rape scene that triggered the flash back.  It was a scene where the main character smashes all sorts of food on top of his crying lover. It was very realistically done.   
This scene popped up in my mind again recently as I began preparations for one of the riskiest projects I've taken on in my career.  Last spring, I wrote a Canada Council grant to develop a documentary theatre and movement creation in response to the #metoo movement called #whatnow.  At the time, I had a sketch of a framework: I would utilize the form of headphone verbatim and modern dance to bring forward untold stories and multiple perspectives on a movement which was becoming increasingly divisive on social media.
When I wrote the grant, I remember feeling empowered, like "This is really relevant.  I think this is going to be a powerful show."  And then when I got the grant, it hit me.  Making this show is a huge responsibility. 
How do I emotionally support the interviewees, the artists and the audience for this?  And with my one small development grant? 
It got me thinking about our responsibilities as theatre artists.  I mean, when I saw that Ewan McGregor movie, I was in the comfort of my own home and I was able to turn off the performance in front of me.  But when we see theatre, we're in a dark room with, not only a bunch of other people in the audience, but with live actors in front of us too.  We can't turn the performance off… 
So, what do we do when things are triggering?  Over the past 10 years or so, I've noticed that trigger warnings have become more and more prevalent in theatre.  And these warnings have become (like many things these days) a source of controversy. As my theatre company takes on more and more challenging work, we seem to be in constant conversation around how much to reveal and how not to dampen the performance with the marketing and preshow speeches.  It's such a fine balance.
For my current project, one of my target audiences is heterosexual, cis-gender men.  So, in my first public description of the project, I didn't even mention #metoo for fear of alienating these men.  Since then, after consulting with sex educators, violence prevention workers and other seasoned artists, I made the difficult decision to make the subject matter more transparent.  I came to this conclusion because the welfare of sexual assault survivors (who might be in the audience) ultimately meant more to me than my marketing goals.  It was a tough call though, because I do feel that the people who would get the most out of the production are seemingly those least affected by sexual violence, and who also have the most power to create real social change. 
So yeah, communication… That's one way we mitigate the risks of traumatizing our audiences.  It's not perfect but we have to do it.
But getting back to my initial planning of the project, I remember feeling really daunted and hoping for a partnership that would help me manage all of the care that needed to go into a creation that dealt with such emotional subject matter.  That's when I reached out to Stacey Forrester at Good Night Out Vancouver.  She was a powerhouse of positivity and I loved her proactive approach to violence prevention.  She soon partnered with me on the project, acting as a sounding board, an outreach connector and providing emotional support staff for the interviewees involved in the project.  
With Stacey's support, I put out a call for interviews.  People who wanted to share stories and opinions about #metoo.  Some interviewees chose to have a support person present for their interview and many chose not to.  But either way, we always provided them with a list of low-cost counselling resources and tools for selfcare and reducing stress. 
Through this process it started to become clear to me that providing emotional support wasn't just about hiring the support person.  It was about personalizing it for the individuals involved.  In our first workshop of the piece, we involved a support person who didn't seem to jive with some of our artists. 
In moving into our next phase of development, I sought out registered clinical counsellors.  We sent about 20 messages off through psychologytoday.com's therapist listing and got an amazing response.  Within 24 hours I had hired two professional counsellors to support our artistic team during the rehearsals and for our audiences during our upcoming workshop production.  Both are working for a reduced rate because they believe in the good of the project.
Other supports that I've put into practice are listed below here.  They're still being tested in the process but I thought it might be nice to list them here in case other artists reading want to try incorporating these practices:
Transparency and collaboration with interviewees. Throughout the process, I have been sending sections of interviews that I hope to include in the performance to the interviewees for feedback, as well as videoing rehearsals for them. The artistic team is aware of this process too and that things could shift at any point, if an interviewee isn't comfortable with what we're doing. To sum, up I'm trying to practice continued consent.
Scheduled emotional check-ins and check-outs at the beginning and end of each rehearsals.
Providing a bit of food and drink for rehearsals and performances
Reinforcing open and honest communication with both the interviewees and artistic team. Which means, as a leader in the process, I am constantly reminding people that they won't be penalized for offering critical feedback to the process.
For the performance itself, it also felt like we needed to create a framework beyond the typical passive audience experience that traditional theatre provides. For this we first reached out to sex educator Tanille Geib (www.tanillegeib.ca) and then to David Hatfield of https://manologyvancouver.com/. Both will facilitate a series of post-performance activities that will provide audiences the chance to interactively engage with the show's themes in a variety of ways. In this way, audiences can respond to the piece in a way that suits their emotional reaction to the piece.
Finally, about a month before our first performance, it occurred to me that hosting two gender specific performances on July 25th/26th (one for men, one for women – both inclusive of trans, two-spirit and non-binary people) might be a good idea. On the surface, this kind of segregation could seem counter to the multi-perspective nature of the piece itself. However, I kept thinking of how censored men have become around #metoo and I wanted to provide an environment for them to be open and honest, to ask questions and to witness the piece without feeling judged. Conversely, I felt that, due to past traumas, some female-identifying people might feel more comfortable watching the show and participating in post-show engagements without men present. A further step in this direction would be to have a special night for trans, non-binary and two-spirit audiences as well. Maybe if there is a full production?
So, after all this preparation, support and resources, I am still left with the question: Does the value of sharing these truths outweigh the consequences of potentially traumatizing the audience?
I don't think that's for me to decide, actually. We're putting on six small workshop presentations later this month and I hope to learn from the audience, my fellow artists and the interviewees, the answer to that question.
If I had to sum up what I've learned so far in this process though, it's to take it slow, ask for help, constantly communicate and to make decisions based on the needs of the individuals involved. Hm. So basically, consent? Interesting.
Other articles on this subject:
https://artsequator.com/pretty-displaced-metoo/
https://www.thestar.com/entertainment/stage/opinion/2019/04/17/the-debate-over-theatre-trigger-warnings-are-they-art-killers-or-a-vital-audience-service.html
https://sites.tufts.edu/emotiononthebrain/2014/10/10/82/
https://www.intermissionmagazine.ca/artist-perspective/leaving-troubling-characters-on-stage/
https://www.intermissionmagazine.ca/artist-perspective/the-show-must-go-on/
https://howlround.com/are-we-traumatizing-people
https://www.thedailybeast.com/making-art-out-of-sexual-trauma-nirbhaya-the-play?ref=scroll
About the Author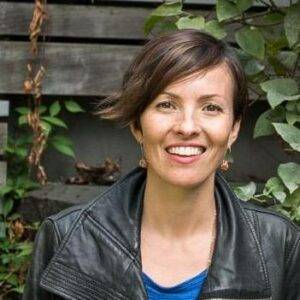 Marisa is a director, actor and the artistic producer of Alley Theatre. She was resident producer at Neworld Theatre 2012-14, Artistic Producer at Solo Collective in 2014/15 and Artist in Residence at Vancouver Moving Theatre in 2017-18. Directing credits include The Ridiculous Darkness (co-directed with Nyla Carpentier), Marrow, Three Stories Up – Theatre in the Dark, O'wet/Lost Lagoon (workshop production), Mrs. Warren's Profession, Small Parts, Wicked Shorts and numerous staged readings and short works. Her productions have been nominated three times for the "Critics Choice Award for Innovation", and Alley Theatre productions have been nominated for eleven Jessie Awards, winning two. Marisa has also received a Jessie Award nomination for Outstanding Lead Performance; in Little One, which toured to New York and Montreal. Marisa is the recipient of the Joanna Maratta Award "displaying the most potential to contribute to the Vancouver theatre community".
Marisa Emma Smith
Artistic Producer, Alley Theatre
www.alleytheatre.ca