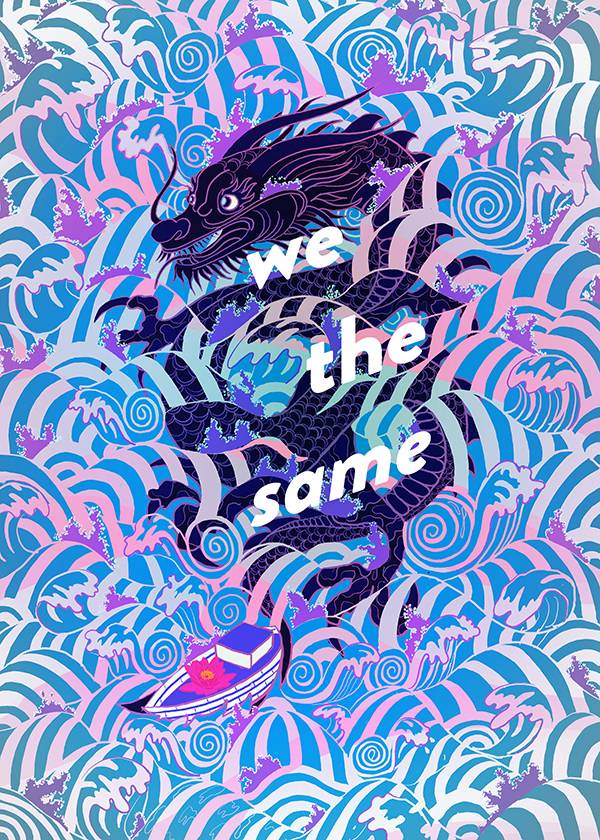 Illustration by Jessica Fortner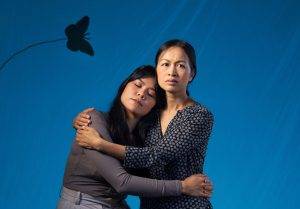 On behalf of everyone at Ruby Slippers Theatre, we wish to sincerely thank you all for your enormous support of our recent premiere production we the same, written by Sangeeta Wylie.
Ruby Slippers Theatre Premiere Production presented by The Cultch.
After years of development, and following on the heels of Ruby Slippers Theatre's Residency at The Cultch this past summer, we at RST are thrilled to present the premiere production of we the same by Sangeeta Wylie.
Trigger Warning: Implied Sexual Violence.
Special Thanks: To the Truong Family for sharing their story.
Inspired by a true story…
In 1979, a Vietnamese family flee Saigon by boat, enduring pirate attacks, typhoons, shipwreck and starvation. Forty years later, a mother finally shares their tale with her daughter. A multicultural journey through reality, fantasy, and the supernatural utilizing ritual dance, shadow play, live music, and animation.

Photos from "we the same". Photographer Emily Cooper; actors Grace Le, Brandy Le, Chris Lam, Elizabeth Thai, Khaira Ledeyo and Quynh Mi.
Video: excerpts- we the same
Written by Sangeeta Wylie
Dramaturge Amy Strilchuk
Directed by Diane Brown 
Assistant Director Patricia Trinh
Cultural Consultants Stella Nhung Davis and Tammy Le-Son  
Set Designer Kimira Reddy
Lighting Designer Sophie Tang
Sound Designer Matthias Falvai
Live Musical Composer Vi An Diep
Choreography by Shanny Rann
Costume Designer Melicia Zaini
Puppets Created by Mark Parlett and Jamie Skidmore
Stage Manager Susan D. Currie
Assistant Stage Manager Taylor MacKinnon
Featuring
Elizabeth Thai
Grace Le
Chris Lam
Brandy Le
Quynh Mi
Khaira Ledeyo
Projection Design by Chimerik 似不像 
Lead Designer – Shang-Han Chien 
Animation/Assistant Designer – Ivan So 
New Media Design Advisor/Facilitator – Sammy Chien 
The Advance Theatre Festival 2021/22
Advancing and Celebrating the Radically Inclusive stage.
All Readings Take Place Feb. 7 - 11, 2022.
Shadbolt Centre For The Arts, Burnaby.
Live-Streamed And Live Audience.

This seasons line up is curated by Nyla Carpentier. 
Monday Feb 7 – Bibliomancer by Scheherazaad Cooper
Tuesday Feb. 8 – In The Shadow of The Mountains by Valerie Sing Turner
Wednesday Feb. 9 – Dil Ka by Lee Nisar
Thursday Feb. 10 – Black Skin Deep by Shayna Jones
Friday Feb. 11 – A Funny Thing Happened On My Way To Canada by Grace Chin
In 2015, Ruby Slippers Theatre approached Playwrights Guild of Canada and The Vancouver Fringe Festival with the idea to showcase dramatic readings of five new plays over five days that are written and directed by diverse, under-represented theatre artists. Thus, Advance Theatre was born. RST's vision is a world where diversity is celebrated through a deeper understanding of each other. So our Advance Theatre Festival is part of our larger, ongoing commitment to radical inclusivity, championing diverse artists – including playwrights and directors – who have been historically marginalized.
Our definition of diversity includes all cultural backgrounds, ages, sexual orientations, abilities, and identities.
The Advance Theatre Festival is produced in partnership with Playwrights Guild of Canada and The Shadbolt Centre for the Arts.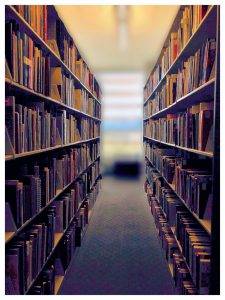 Monday, Feb. 7 @ 8pm
Dramaturg & Playwright: Scheherazaad Cooper
Director: Anjela Magpantay
Performers: Rami Kahlon, Katrina Teitz, Panta Mosleh, Francis Dowlatabadi, Graham Miles and Kate Boutilier. 
Synopsis: 
A young girl, with a love of books, discovers a family secret that reveals a buried past and hidden powers…
Biography: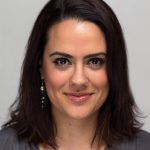 Scheherazaad Cooper is an accomplished performer, researcher, and choreographer. Her international dance career includes a range of interdisciplinary collaborations and solo productions, as well as, dramaturgy, consulting, and teaching in higher education. Cooper is committed to community engagement and has served as an expert consultant, community programmer, and policy advisor for local arts organizations. She received her doctorate in Sociology and Performance from Goldsmiths, University of London. The Bibliomancer is Cooper's first full-length play and with it, she was selected as a participant of the 2019 Banff Centre Playwrights Lab.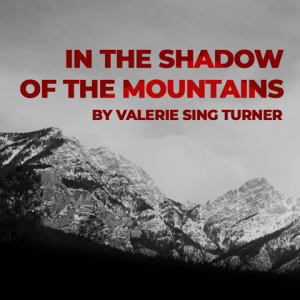 In the Shadow of the Mountains
Tuesday, Feb. 8
Playwright: Valerie Sing Turner
Dramaturg: Debi Wong
Director: Valerie Sing Turner
Performers: Evan Adams, Sharon Crandall, Ray Koh, Donna Soares, Raugi Yu, Angela Chu, June Fukumura, Odessa Shuquaya, Lauren Preissl, Chris Gatchalian, Jordan Waunch.
Synopsis: 
It's 1988. A family gathers to figure out what to do about Esther, a Chinese-Canadian WWII veteran, as they can no longer ignore her growing dementia. She keeps talking to Victor, her beloved brother, whose death she blames on the Japanese when he served in Asia during World War II. Her husband George, an Indigenous WWII vet, was Victor's best friend; they had all joined up full of dreams and adventure. Their son, Gary, arrives with his Caucasian wife and their daughter Lucy. Things are already tense when estranged eldest daughter Nancy shows up with husband Ken and their two daughters, who've never met Esther and George because Ken is Japanese-Canadian and Esther refuses to acknowledge his existence. But the real fireworks begin when Prime Minister Brian Mulroney apologizes to the Japanese Canadians who were interned during WWII. Will the weight of Canadian history tear them apart?    
Biography: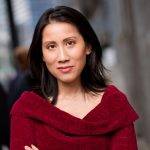 Valerie Sing Turner is a multidisciplinary artist who performs, writes, directs, dramaturges, and produces. The founding Artistic Producer of Visceral Visions and Creative Director of CultureBrew.Art, she is working on a commission for the libretto of "Did I Just Say That?", a comic operetta soon to be adapted into an animated film.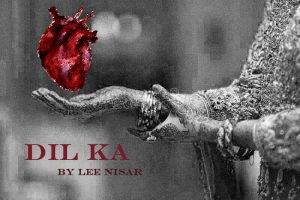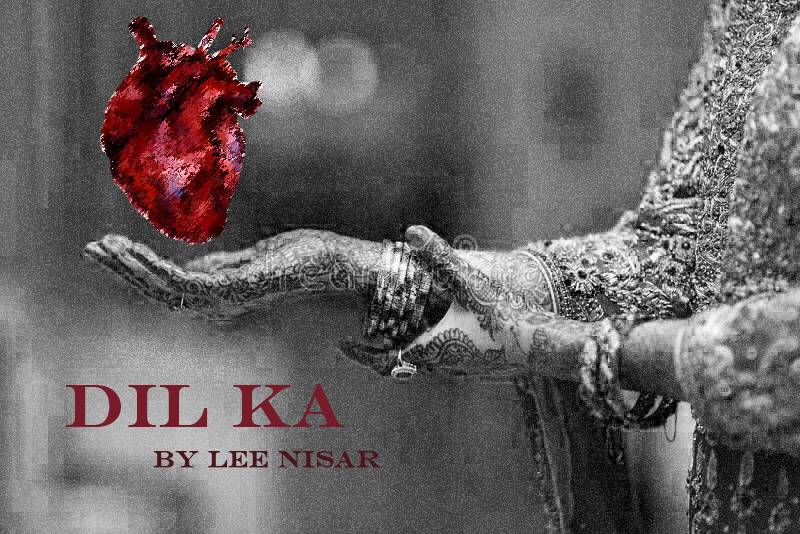 Wednesday, Feb. 9
Dramaturg & Playwright: Lee Nisar
Director: Panta Mosleh
Performers: Sarvin Esmaeili, Rami Kahlon, Panta Mosleh, Francis Dowlatabadi, Kate Boutilier
Synopsis: 
Dil Ka (Urdu for 'of the Heart') follows potential bride-to-be, Zahra, a 26-year old Pakistani woman who is attempting to make biryani to bring to a potential suitor's house. While she fusses and delves into the dish, desperate to make a good impression and please her loving-but-traditional family, Zahra begins treating the kitchen (when her parents or siblings aren't sneaking in and stealing bites of food) as a sort of confessional, coming to terms with what – and who – she really wants, and how it drastically differs from the desires she has been spoon-fed since birth.
Biography: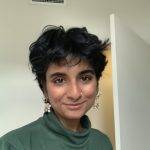 Lee Nisar (she/they) is a 22-year old writer, director, and filmmaker, living and working in Toronto, Canada. Lee's work explores issues of place-based trauma, identity, and the intersections of queerness and race (particularly within the context of colonialism). Lee graduated from the University of Guelph with a BA in Theatre Studies and Geography, where she had the opportunity to direct various plays under her school's play festivals, including Wanderlust (2018), Respect for the Dead (2019), and Shakespeare in the Park(ing lot) (2020). Their other interests include singing karaoke with friends, annoying their cat, and bugging the people around her to participate in photoshoots. Lee is currently an MFA Candidate in Documentary Media at X University. Dil Ka is their first full-length play.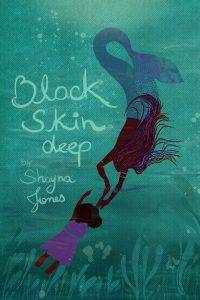 Thursday, Feb. 10 @ 8PM
Playwright and performer: Shayna Jones
Dramaturge: Angela Konrad
Director:  Daniela Atiencia


Synopsis: 
Black Skin Deep is the real-life revelation of one woman's reckoning with her black-as-night skin, her mother, and a mermaid. 
Biography: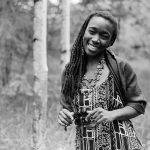 Shayna Jones is a multi-disciplinary professional spoken word artist specializing in the traditional oral storytelling of African and Afro-Diasporic Folklore. As an award-winning actor and emerging poet and playwright, Shayna has written and performed for theatre companies, schools, and festivals across Canada. As a folklorist, Shayna combines her passion for live, theatrical performance with the study of traditional African and Afro-Diasporic Folklore and Contemporary Black Experience to create dynamically soulful, nuanced, and unforgettable performances. Learn more about Shayna and her work at: www.wearestoryfolk.com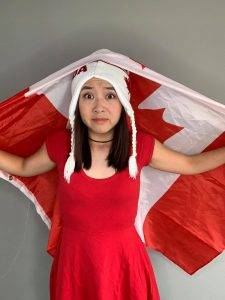 A Funny Thing Happened On My Way to Canada
Friday, Feb. 11 @ 8PM
Playwright: Grace Chin
Director: Jasmine Chen
Performers: Jaymee Mak, Evelyn Chew
Synopsis: 
Sometimes you don't know who you are until you find yourself. This one time…a part Peranakan, part Malaysian Chinese "cha bor" went on an unexpected journey of self-discovery – through personal, family, and cultural stories past and present, here and there, imagined and mostly real – when her father moved the family from Malaysia to Canada.
Biography:
Based in Vancouver, BC, Grace Chin writes, edits, produces, and acts. She co-founded the Pan-Asian Staged Reading Society; is General Manager of Ruby Slippers Theatre; and is on the board of Vancouver Short Film Festival. She is a member of the PGC and UBCP/ACTRA. Locally independently-produced plays include "Twisting Fortunes," "The Quickie," and "The C-Word." Most recently she was commissioned to write and perform a solo piece, "A Funny Thing Happened On My Way to Canada," for SEACHS/Rumble Theatre, and subsequently workshopped it with vAct MSG Lab. Her play "The Eulogy" was workshopped in translation in Tokyo, Japan, resulting in a playwriting commission from ARC Works. A co-written feature screenplay, "BollyCop," was optioned by Massey Productions. As a performer, Grace has appeared on ABC, CBS, CW, E!, Showcase, Hallmark, Lifetime, Freeform, CBC, Netflix, and AppleTV+. She served on the board of Vancouver Asian Canadian Theatre, and was Festival Director of Vancouver Asian Film Festival. Grace is googleable.
Ruby Slippers Theatre's Season Sponsors
Media contact: Maryanne Renzetti
E: maryrenzetti@gmail.com
View our Past Seasons of Ruby Slippers Theatre, a Vancouver-based Theatre Company